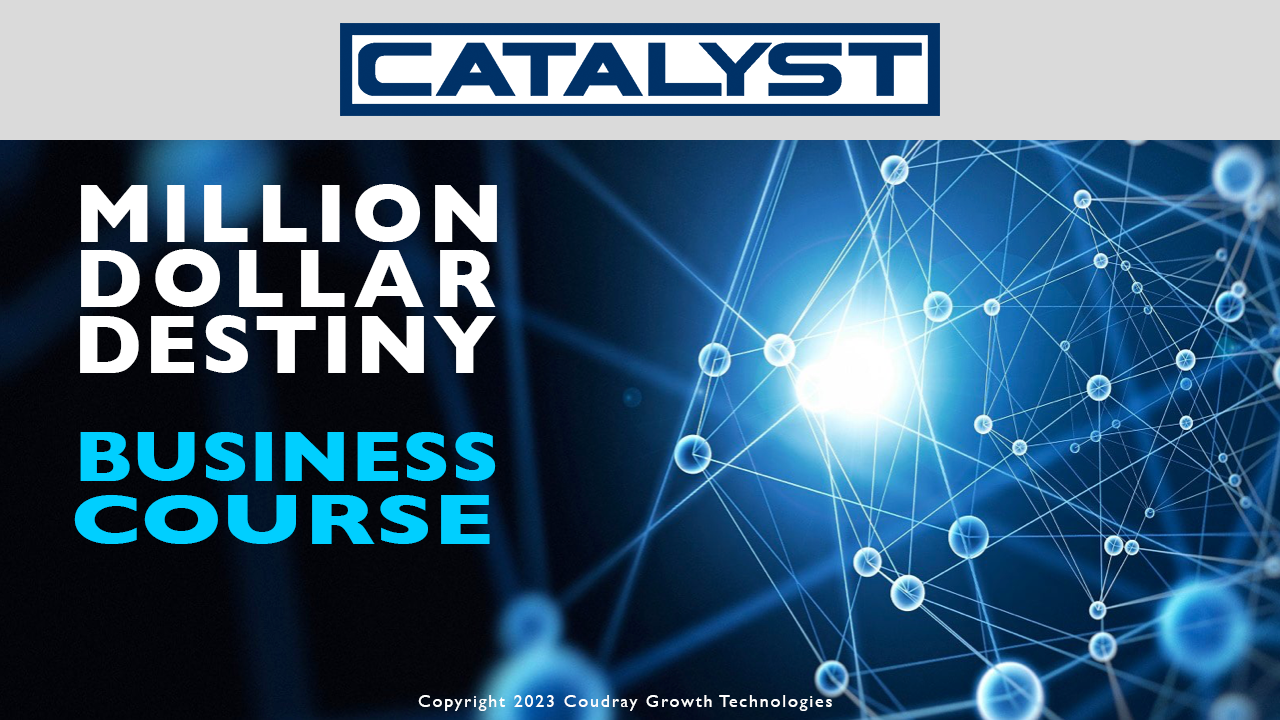 Million Dollar Destiny (Course Only)
Million Dollar Destiny is an online course designed to help companies struggling to reach the seven-figure mark in annual sales.
It delivers a comprehensive Roadmap with strategies for attracting and converting ideal clients. The program includes identifying your ideal target audiences, creating compelling offers, and implementing a proven sales process. You work less to achieve more.
The program includes tracking metrics to measure your progress and ensure safe and sustainable pace growth.
Open Office hour is held every week where you can ask questions and share updates on your progress in a group setting. Taking advantage of these resources keeps you motivated and focused to stay on track to reach your goals as efficiently as possible.
Lessons (6-10 min in length) are delivered in 9 Modules over a period of 90 Days. New Modules open as you complete the prior step. How fast you grow is entirely up to you.